Opportunities for solidarity
5X1000
Your signature, for a future where children are leading players.
In your tax statement, enter our tax code 13022270154 and sign in the space "Support for volunteer work and other non-profit organizations".
Donations in memory
Keep the memory of a loved one alive.
Make a donation in memory and the person you loved will live on in the smiles of many children.
Legacies
Your bequest: a lucky star that lights up the future of children.
In your will you bequeath to the most fragile children an asset of unique value: the opportunity for a better life.
Your donation, cent by cent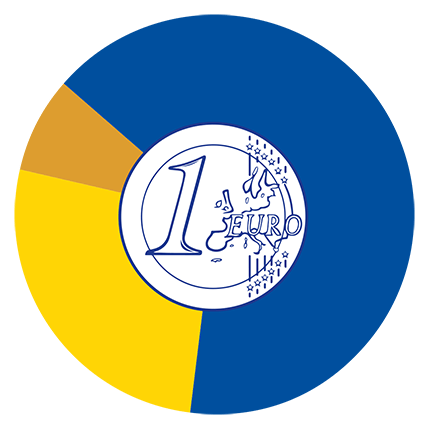 65,7 cents
for direct aid to children
and institutional activities
(3.288.481 €)
26,6 cents
to ensure the continuity of
our activities and for general expenses
(1.329.980 €)
7,7 cents
for fundraising, to allow us
to help more and more children,
and for other charges
(359.492 €)